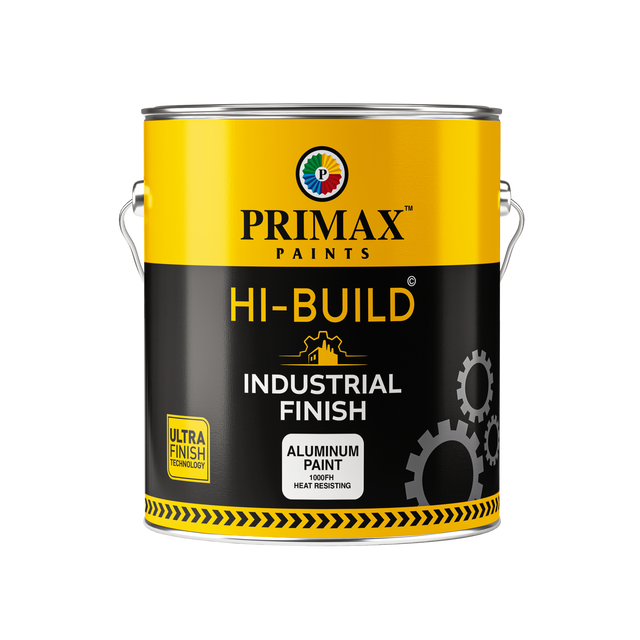 by Primax Paints
Primax Hi-Build Aluminum Paint Heat Resisting 1000FH
Product Description:
Primax Heat Resisting Paint is directly applied on all steel structures exposed to continuous temperatures 500 F.H. to 1000 F.H. Resists indoor and outdoor temperatures. Provides excellent protection to underlying surfaces. Suitable for use on Chimney's Furnace Door, Heat exchangers, Rotary Kin, Hot piping, mufflers and exhaust, etc., and steel structures exposed to high temperatures.

Pack Size: 3.64 L
Color Range: Silver
Composition (Nominal):
Pigment: Aluminum Flakes
Binder: Modified Silicone Resin 
Solvent: Xylene
Flashpoint: 33°C

Drying Time: Depends on temperature, humidity, air movements, and film thickness
Touch Dry for 20-30 Minutes
Recoat 16– 24 Hours
Application: Spray, Roller & Brush
Thinning: Normally thinner is not required
Cleaning Up: Clean all equipment with Primax Wood Care Thinner immediately after use.