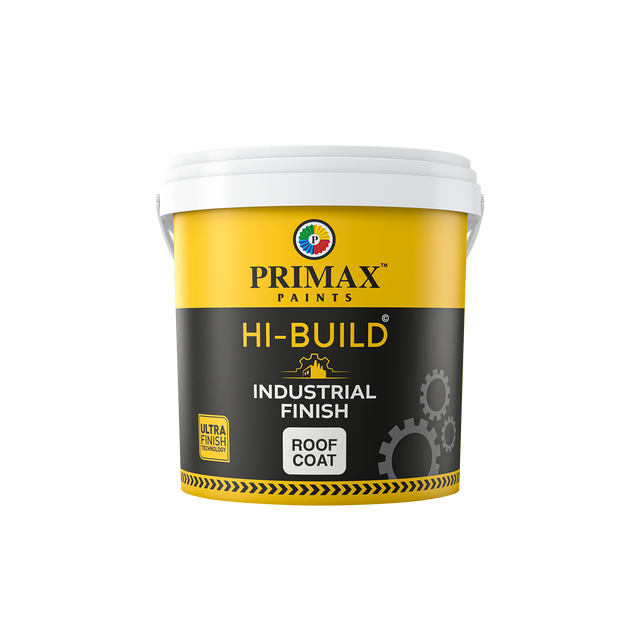 Primax Roof coat is an extremely durable weather resistant, self-priming acrylic resin-based, water-borne topcoat with a matt finish.
Product Features
Excellent adhesion and weathering properties.

For use on plaster, concrete, wooden, and terrazzo roof tiles.

Elastomeric, water, and weather resistant.

Lowers roof and interior temperature.

Very low VOC content.
Technical information:
Color.                           White

Finish                          Silk
Generic Type              Acrylic Emulsion
Elongation                  > 100 psi (ASTM D- 2370)
Vol. Solid                    42 % ± 2
Spreading Rate          0.5 – 0.8 kg / m2 (10.8 sq. Ft) per coat or .074 kg / sq.ft
Recoating Time.         24 Hrs
Thinner / cleaner       Clean water
Weight / Litre.            1.15 – 1.20
Flash Point                 None
Further coat              Coat on a coat.
Packing size              4L & 16 L