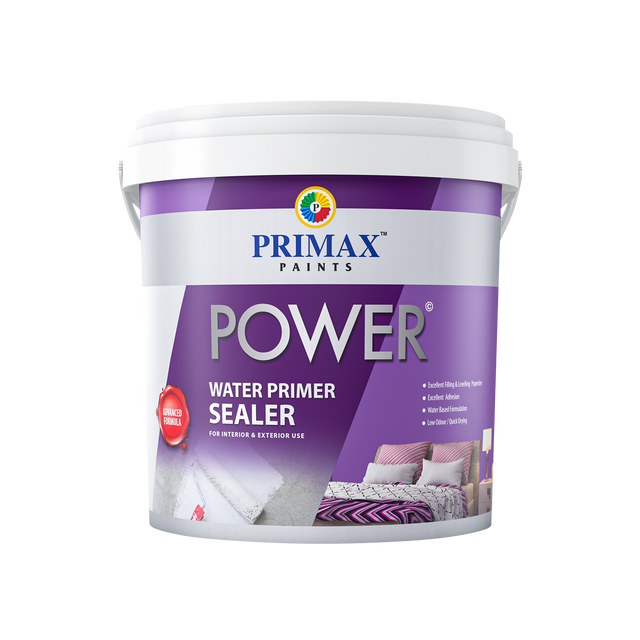 Product Description:
Primax Power Water Primer Sealer is a water-based Sealer that protects against alkali and moisture. It is a breathable primer that allows water vapours to evaporate. It is a top-quality primer for use on masonry surfaces including concrete, brickwork, plaster, cement, wall boards, etc.
Pack Size: 3.64 L. 14.56 L
Color Range: White only
Composition (Nominal):
Pigment: Lightfast Pigments
Binder: Acrylic Copolymer
Solvent: Water
Flashpoint: N/A

Drying Time: Depends on temperature, humidity, air movements, and film thickness
Touch Dry 2 - 3 Hours
Recoat       6 - 8 Hours
Application: Brush Roller Spray
Thinning:
Brush or Roller: 10-25%
Conventional spray: 30-40%

Cleaning Up: Clean all equipment with water immediately after use.