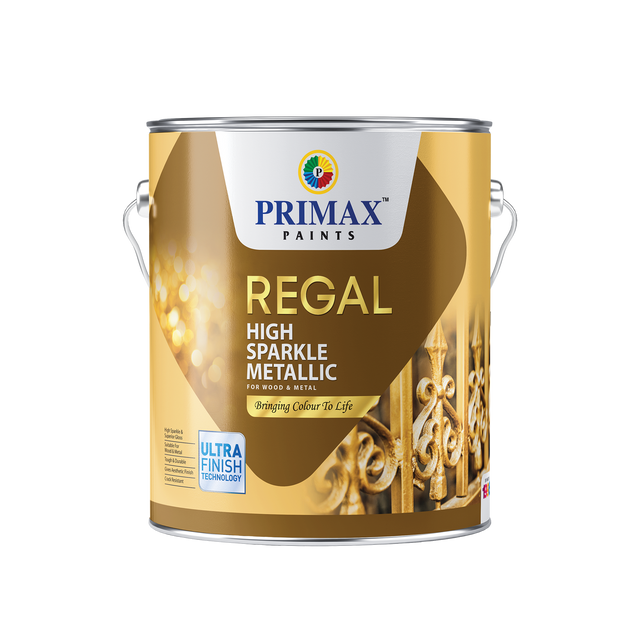 Primax Regal High Sparkle Metallic
Primax Regal High Sparkle Metallic Paint is a high gloss, high sparkle, and high lustre paint with beautiful colors. It gives a very special look to the object painted with Primax High Sparkle Metallic Paint. It can be used for Steel and wood structures, furniture, fans, electric panels, toys, doors, and windows.
Color Range:
See the appropriate shade card
Pigment: High sparkle aluminium
Binder: Alkyd Resin
Solvent: Mineral Turpentine / Super Petrol
Flashpoint: 36 degrees C
Drying Time:
Depends on temperature, humidity, air movements, and film thickness
Touch Dry: 2-4 Hours Dry to Recoat: 6-8 Hours
Application:
Theoretical coverage:
A guide to the theoretical coverage which can be achieved under normal conditions is 11- 12m2/litre/coat.
Thinning:
Brush: 10-15%
spray 20-25 %
Cleaning Up:
Clean all equipment with mineral turpentine/super petrol immediately after use.