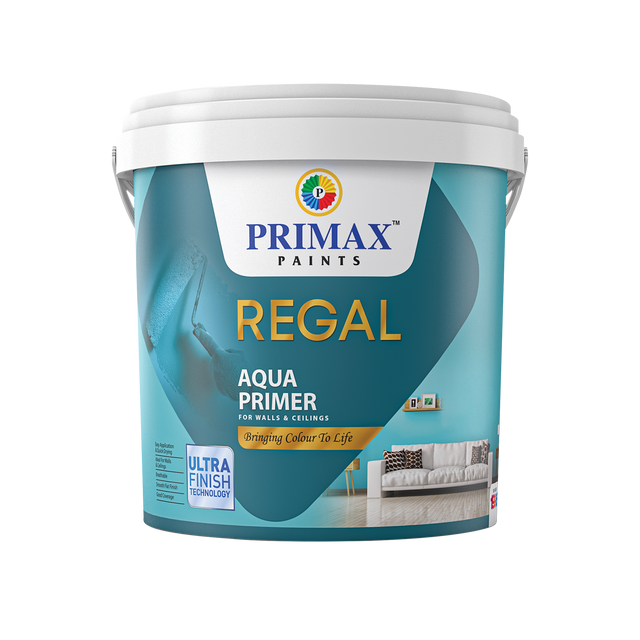 Primax Regal Interior Aqua Primer is a water-based wall sealer formulated to provide maximum protection against alkali and moisture, enhancing the performance of the top coat. It is a breathable Primer that
stops water from entering the surface, but allows water vapour out. It has good inter-coat adhesion. This Interior Primer is recommended for use on interior plastered walls, ceilings, concrete, brickwork and wall
boards, etc.
PACK SIZE: 3.64 litres and 14.56 litres.
COLOUR RANGE: White Only
COMPOSITION (nominal):
Pigment: Lightfast Pigment
Binder: PVA Copolymer Emulsion.
Solvent: Water

DRYING TIMES: Depends on temperature, humidity, air movements and film thickness.
Touch dry for 2 – 3 Hours
Recoat 3 – 4 Hours

THEORETICAL Coverage: A guide to the theoretical coverage which can be achieved under
normal conditions is 13-15m2 /liter /coat.

APPLICATION: Brush, Roller, Spray
THINNING
Brush or Roller 20 – 40%
Spray 40-60%

CLEANING UP: Clean all equipment with water immediately after use.