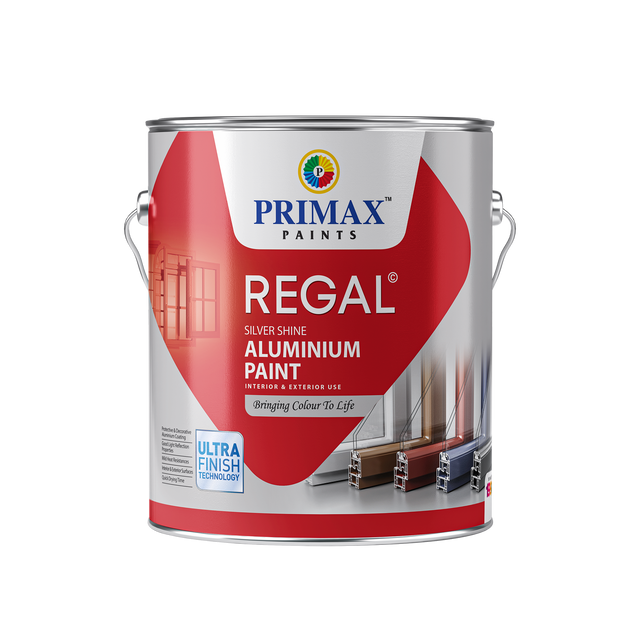 A protective and decorative economical aluminium coating for application on interior and exterior surfaces. It has good light reflection properties including mild heat resistance. Suitable for surfaces like storage tanks, refineries, bridge fences, light poles, and industrial and moderate marine service.
Pack Size: 0.25 Litres, 0.91 Litres, 3.64 Litres.
Composition (Nominal):
Pigment: Leafing aluminium paste
Binder: Modified Alkyd Resin
Solvent: White Spirit
Flashpoint: 34 degrees C
Drying Time: Depends on temperature, humidity, air movements and film thickness
Touch Dry: 2-4 Hours
Application: Spray
Thinning:
Conventional spray: 20-25%
Cleaning Up: Clean all equipment with White Spirit /super petrol immediately after use.