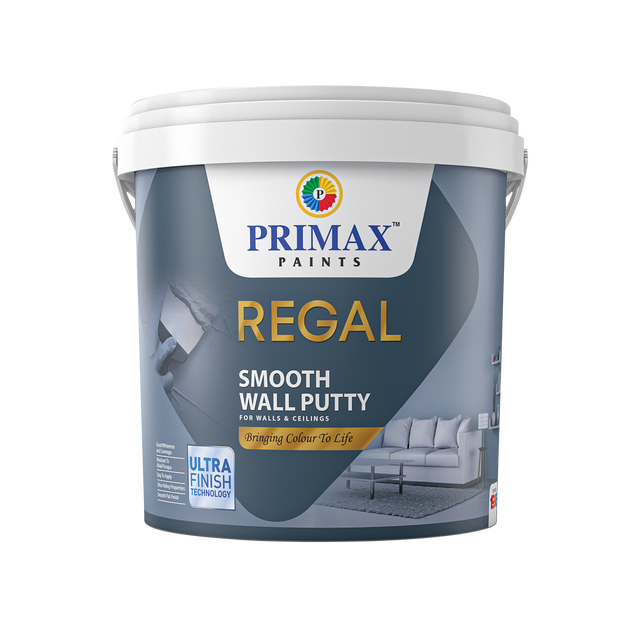 Primax Regal Wall Putty is a high-quality ready-to-use filler for all types of interior masonry surfaces such as brickwork, plaster, and cement rendering.
Pack Size: 1.25 kgs, 5 kgs, 20 kgs.

Pigment: Inert Fillers
Binder: PVA Copolymer Emulsion.
Solvent: Water
Flashpoint: N/A

Drying Time:
It depends on temperature, humidity, air movements and film thickness
Touch dry: 2-3 hours

Application:
A guide to the theoretical coverage which can be achieved under normal
conditions are 4-6m2 /litre/coat.
Thinning:
Clean all equipment with water immediately after use.