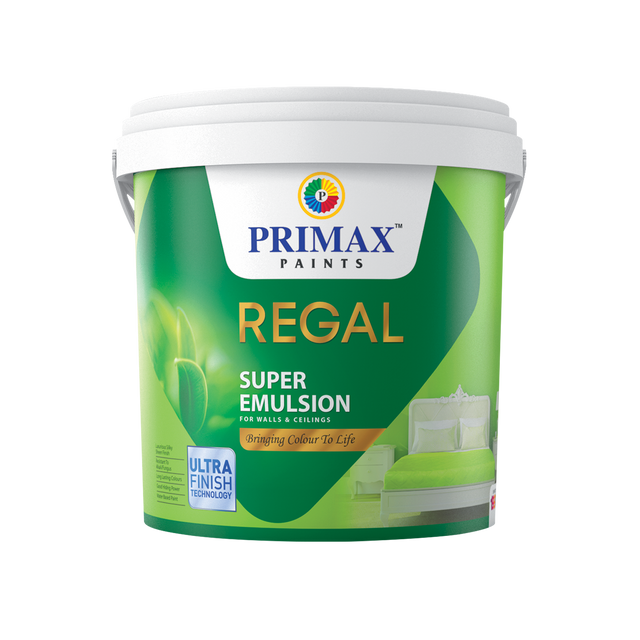 Primax Regal Super Emulsion
Primax Regal Super Emulsion is a good quality interior emulsion with a high spreading rate and tough & durable film. It contains anti-fungal & anti-bacterial additives. It exhibits good brush & recoat ability and provides a smooth flat finish for newly & painted interior surfaces.
Pack Size:
0.91 litres, 3.64 litres, and 14.56 litres.
Color Range:
See the Super emulsion shade card.
Pigment: Lightfast Pigments
Binder: PVA Copolymer Emulsion.
Solvent: Water
Flashpoint: N/A
Drying Time:
Depends on temperature, humidity, air movements, and film thickness
Touch Dry: 2-3 Hours Dry to Recoat: 4-6 Hours
Application:
Theoretical coverage:
A guide to the theoretical coverage which can be achieved under normal
conditions are 11-16m2 /litre/coat.
Thinning:
Brush 15- 25%
Spray 50-75%
Cleaning Up:
Clean all equipment with water immediately after use.