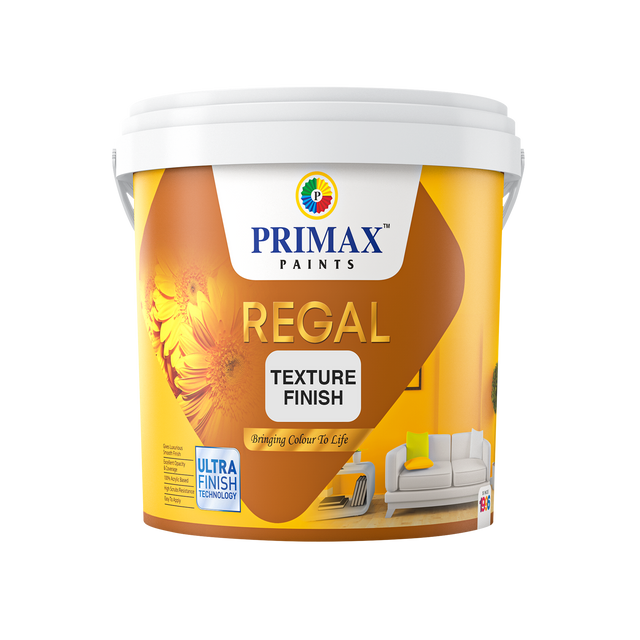 Primax Regal Texture Finish is a good quality texture required to make different textures for decorative purposes. It is a heavy-body, mould-able texture, having properties like mildew resistance, breathability and water proofing etc. It is suitable for making different textures on walls, plasters, concrete, wood, etc. It can be used both exterior and interior.
Pack Size: 5kgs 20kgs

Pigment: Lightfast Pigments & Inert Extenders
Binder: Acrylic Copolymer
Solvent: Water
Flashpoint: N/A
Drying Time:
It depends on temperature, humidity, air movements and film thickness
Touch dry: 20-30 Minutes
Overcoming Coating: 3-4 Hours
Application:
Spatula, Italian Knife, Scrapper, Texture Roller, Design Roller
Theoretical coverage:
A guide to the theoretical coverage achieved under normal conditions is 3- 4m2/litre/coat.
Thinning:
Clean all equipment with water immediately after use.