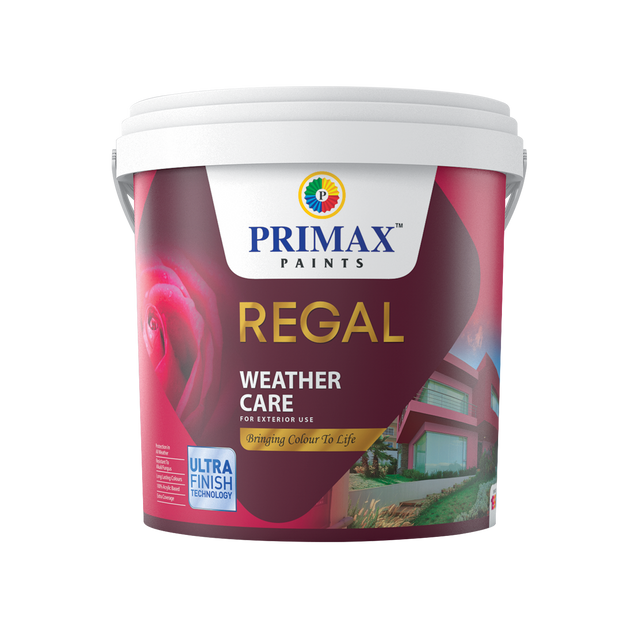 Primax Regal Weather Care
Primax Regal Weather Care is high-quality 100% Acrylic based emulsion paint for new and previously painted exterior masonry surfaces such as brickwork, plaster, and cement rendering.
Pack Size:
1 litre, 4 litres, and 16 litres.

Color Range:
See Primax Regal Weather Care shade card.
Pigment: Lightfast Pigments
Binder: Acrylic Copolymer Emulsion.
Solvent: Water
Flashpoint: N/A
Drying Time:
Depends on temperature, humidity, air movements, and film thickness
Touch Dry: 2-3 Hours Dry to Recoat: 4-6 Hours
Application:
 Theoretical coverage:
A guide to the theoretical coverage which can be achieved under normal
conditions are 14-16m2 /litre/coat.
Thinning:
Brush 10- 25%
Spray 50-75%
Cleaning Up:
Clean all equipment with water immediately after use.