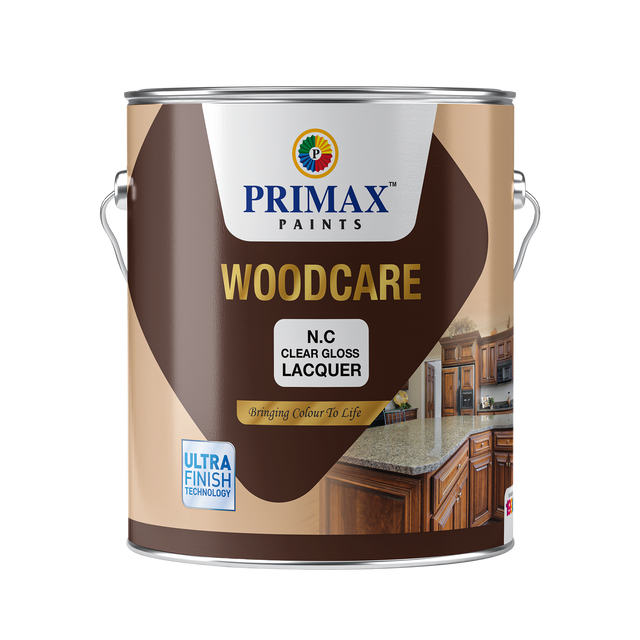 Primax Wood Care N.C Clear Gloss Lacquer is a fast drying nitrocellulose based topcoat with a Highly Glossy & Matt look. Gives a durable rich finish. Easy to apply on various surfaces for decorative purposes with protection. The finish is weather resistant.
Pack Size: 0.91 L 3.64 L
Color Range: Clear
Composition (Nominal):
Pigment: N/A
Binder: Nitrocellulose, Alkyd
Solvent: Volatile solvents BA, IPA, XYLENE
Flashpoint: 15.5°C

Drying Time: Depends on temperature, humidity, air movements, and film thickness
Touch Dry 15 - 20 Minutes
Recoat       1– 1 , 1/2 Hours
Application: Spray
THINNING:
Conventional spray: 50 - 60% with Primax Wood Care thinner
Cleaning Up: Clean all equipment with Primax Wood Care Thinner immediately after use.