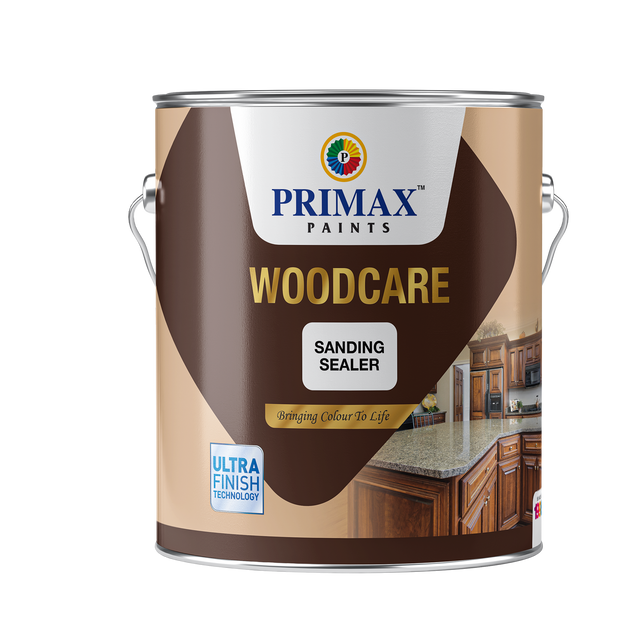 Product Description:
Primax Wood Care Sanding Sealer is a nitrocellulose based sanding sealer clear base coat, for all kinds of wood applications such as furniture, chairs, frames of wood, hardwood, plywood, furniture, timberwork such as doors, windows, tables, and cupboards, etc. It protects the top coat by sealing the base of the pour without hiding the wood grains.
Pack Size: 0.91 L 3.64 L
Color Range: Clear
Composition (Nominal):
Pigment: Inert filler
Binder: Nitrocellulose, Alkyd
Solvent: Volatile solvents BA, IPA, XYLENE
Flashpoint: 20°C

Drying Time: Depends on temperature, humidity, air movements, and film thickness
Touch Dry 15 - 20 Minutes
Recoat       1– 1 , 1/2 Hours
Application:
Spray
THINNING:
Conventional spray: 50 - 60% with Primax Wood Care thinner
Cleaning Up: Clean all equipment with Primax Wood Care Thinner immediately after use.