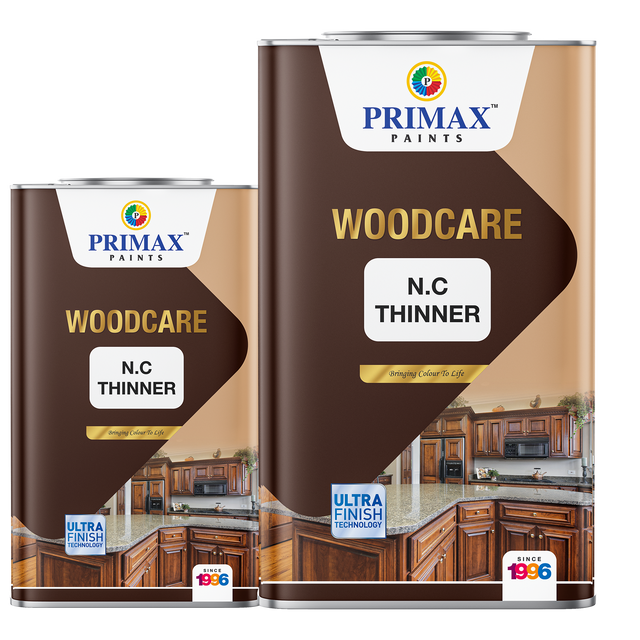 Primax Wood Care Thinner is a high-quality thinner for multi purposes. It can dissolve almost all types of general paints like N/C Synthetic, C/R, Epoxy, etc. It is mostly used for thinning the paints which are applied with the gun.
 Pack Size: 0.91 L 3.64 L
Color Range: Clear
Composition (Nominal):
Pigment: N/A
Binder: N/A
Solvent: Volatile solvents BA, IPA, XYLENE
Flashpoint: 29°C

Drying Time: Depends on temperature, humidity, air movements, and film thickness
Application: Spray
Thinning:
Thinning can be done with Primax Wood Care thinner in Primax Wood Care N.C Clear Gloss Lacquer, Primax Wood Care N.C Matt Lacquer & Primax Wood Care Sanding Sealer.
Cleaning Up: Clean all equipment with Primax Wood Care Thinner immediately after use.